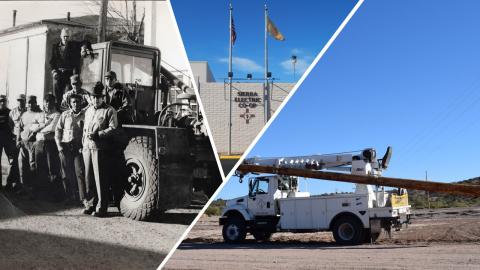 Sierra Electric Co-op History
Sierra Electric Cooperative, Inc. was established in 1941 as part of a nationwide movement to bring electricity to rural communities that private, investor-owned electric companies did not deem profitable to serve.  The Co-op was created when people who lived in Sierra County came together and invested their own money as capital to receive federal loans to build power lines and create the electric cooperative to serve the community - when you connect service, you become a member (consumer-owner) in the Cooperative.
A Nationwide Movement
For more information on the rural electrification of the United States, visit the National Rural Electric Cooperative Association (NRECA) website.